A Message from David Seaton, CEO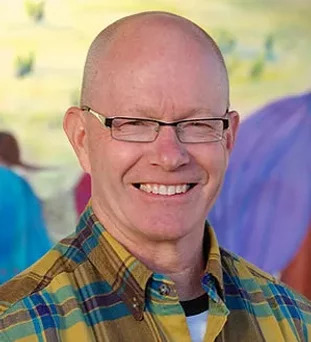 Everyone wants to matter. For most of us, we achieve this through relationships, work or volunteering, being a member of a group or an active part of the larger community, and having choices about the type of activities we pursue that bring us purpose, meaning, and fun.
The same thing is true for someone with a cognitive disability. However, they often find themselves on the outside looking in, not able or capable of successfully engaging in these very human activities. As a result, isolation, depression, anxiety, and a sense of helplessness or hopelessness often sets in.
​In my nearly 40 years of experience working with individuals with cognitive disabilities, I've realized that this condition is very common, but does not have to be permanent. People are social creatures who thrive from human contact.
This was my vision when I started LiveOak in 2002. I wanted to create a supportive long-term living community where people could thrive, not just exist. Over the years I've been delighted to watch and experience many adults with long-term cognitive disabilities develop a bigger, better, and happy life. Not by focusing on their diagnosis or disability, but by focusing on their unique humanness and providing them with the support and opportunities to develop the type of life they desire. We view LiveOak as a community of possibilities, not a community of problems and it's this unique perspective towards long-term living that helps people continue to grow over their lifetime.
- David Seaton, Founder & CEO